Workroom by Design offers an extensive collection of ready-made drapery. With over 100 fabrics, colours and design styles to choose from, our ready-made drapery panels offer a unique look for any room.
Workroom by Design goes above and beyond and presents ready-made drapery panels unlike anyone else. The quality of the lining and outer fabrics are superior. The ready-made drapery panels are full and thick, ensuring that your drapery does not hang flat. Our ready-made products possess the same high quality features are our custom products
When purchasing your drapery at Workroom by Design, there is a large selection of ready to go panels made to fit the majority of common window measurements. We guarantee to have something in stock that will fit your needs.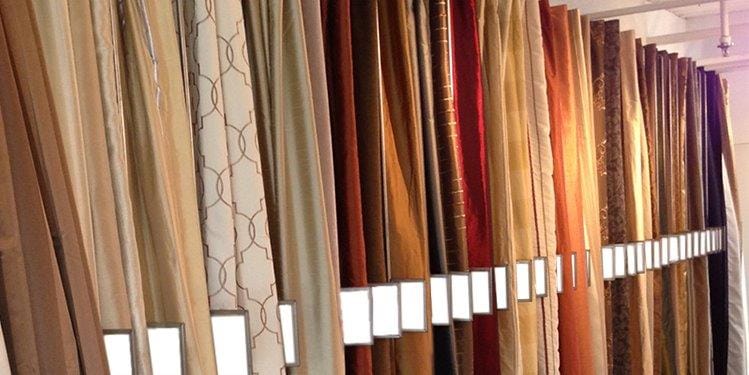 Drapery is an accent that is used to enhance the appearance of any room. At Workroom by Design, we take the time to ask the right questions before our customers make a final decision on ready-made drapery panels. It is extremely important to know the look and feel you want to achieve for your room. Before selecting ready-made drapery, we need to know the details, including your colour scheme (the colour of the walls, furniture and accent pieces). These details are important as they influence the style and fabric of your ready-made drapery, and are the final touch to completing the overall look and feel of your room.